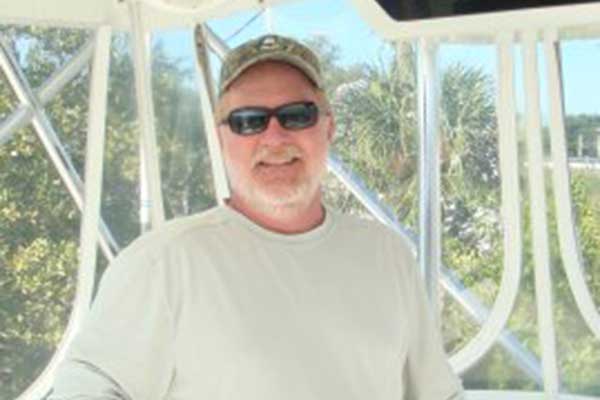 12507 Cortez Road, West, Cortez, FL 34215
Phone: 941.794.5615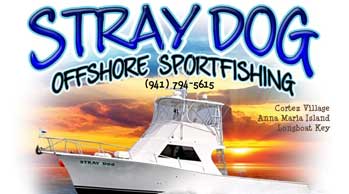 Stray Dog Charters offshore sportfishing in beautiful sunny southwest Florida offers a variety of fishing trips ranging from the 'family fun' 4 and 6hr trips to the full day 8 and 10hr trips to the longer range of 12, 14 and 16hr trips.
We are US Coast guard equipped to carry groups up to six passengers (including children), plus crew. We do not run split group charters or individual fares. Our dock is conveniently located in Cortez, just over the bridge from Anna Maria Island and just north of Longboat Key. All of our trips fish the offshore waters of the Gulf of Mexico which can be reached from our dock in just 10 short minutes.
Our vessel the Stray Dog is 43 ft. in length, and has a 16 ft. beam, which makes her exceptionally stable and functional. Her huge 250 sq. ft. back-deck gives us the room you need to fish six customers at the same time. She fills the bill for the type of stand-up grouper, snapper fishing we specialize in. Built with a full cabin, which offers plenty of shade, private clean restroom, v-birth and bunks, the Stray Dog offers the creature comforts you require for a days fishing in the Gulf of Mexico. We don't have carpet or color TV, however, we do have an extra large fish hold