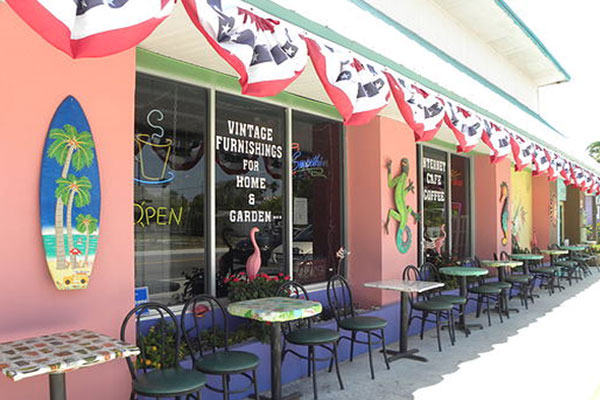 9807 Gulf Drive, Anna Maria, FL, 34216,
Phone: 941-778-3170<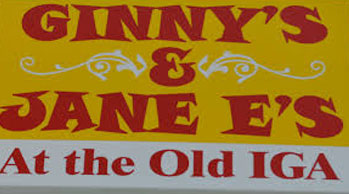 Ginny's & Jane E's is located in the Historic City of Anna Maria, a quaint "Old Florida" area on the north end of Anna Maria Island. Our store is a unique collection of local art and antiquities. We also provide beach supplies, like suntan lotion, sunglasses, flip flops and other items to help you have fun and stay comfortable while at the beach.
At Ginny's & Jane E's you will hear the sound of people enjoying a meal together with their friends and neighbors. Our cafe and bakery offers you a great breakfast and lunch menu. Perhaps you want a break from the sun and cool down with a orange ice cream made with 100% fresh squeezed orange juice, or just relax with a cold beer or a nice glass of wine. Our unique setting offers quiet corners or big family tables. Hope to see you soon you.
The first thing you'll notice when you walk through our front doors is "we are different"! Not your normal fare you expect to see at the beach. Although you will find those necessities you need to help you stay comfortable when you are playing in the sun and sand, what you will also find is a unique and funky collection of local art and antiquities all sorced locally from pickers and artists. We have one of a kind post cards, handmade bracelets and necklaces, custom t shirts, handmade art made from shells and refuse found on the beach. You will also find funky chairs, tables, lamps , odds and sods, that you cannot find elsewhere. These artists and pickers are the heart and soul of Ginny's and Jane E's. We hope you find that item that calls your name.