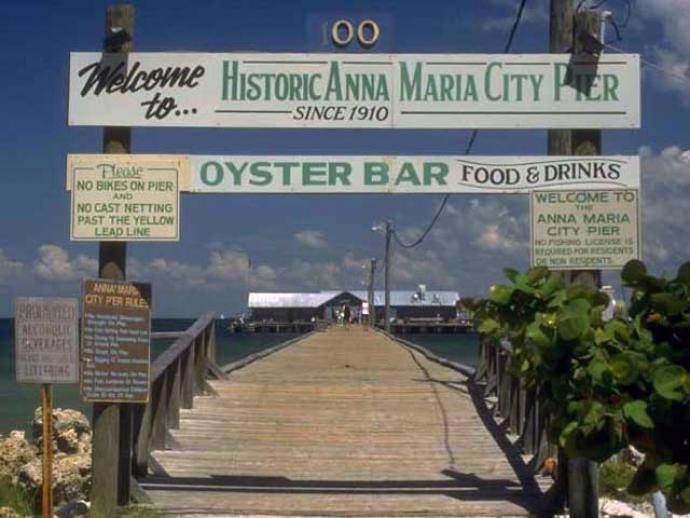 100 South Bay Road Anna Maria, FL 34217
Phone: 941-779-1667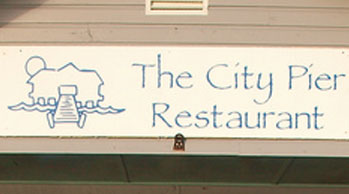 The Historical City Pier on Anna Maria Island is a very unique place, and has been a tourist attraction in Manatee County for a long time. "The City Pier is a special place that you can take 750 steps into the bay, go 30 years back in time, and really get that Old Florida Look and feel". The City Pier has spectacular views of the Bay, great fishing, tasty food, and cold beer at the Restaurant.
The City Pier Restaurant has an excellent lunch and dinner menu with happy hour and early bird specials Monday through Friday from 3p.m. – 6p.m. The city pier Restaurant is open from 11a.m. – 9p.m. Sunday through Thursday, and is open until 10 p.m. on Friday and Saturday with live music starting at 6p.m. weather permitting. The City Pier is also a great place for fishing and fishing is free when you purchase anything at the restaurant or bait shop.